Welcome to St. Gabriel Catholic Church
---
Our wish is to enhance worship and ministry throughout the parish.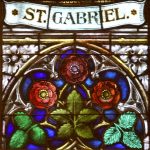 St. Gabriel and St. Bridget Weekly Bulletin
Click on the link above to stay up to date with what is going on in the parish.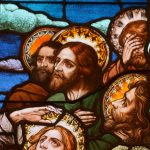 Adult Bible Study
The Bible Study on the Acts of the Apostles is continuing!  All interested adults are welcome.  Even if you haven't participated before you can still come! Join us Wednesday 6:30 p.m. or Thursday at 9:15 a.m. in the Parish Office.
Wednesday Dates: August 31; September 7, 14, 21, 28; October 5,12
Thursday Dates: September 1, 8, 15, 22, 29, October 6, 13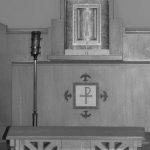 ADORATION FOR OUR NATION

Tuesday, November 8th – 6 a.m. to 6 p.m. – On election day, make an effort to stop by the church before and/or after casting your vote in order to pray for our nation, the candidates, and those who will be elected to office.  Eucharistic Adoration will be going on inside the church.  Mass will still be offered at the regularly scheduled time.  This will take the place of the normal Tuesday Adoration. We will need at least 12 people to sign-up for a one hour-long time slot.  If you are interested in committing to being present for hour, please contact our parish office.
Please click this link to learn more about Adoration: https://www.ewtn.com/faith/teachings/euchd3.htm
Please click this link for 24 reasons why anyone should go: http://www.catholicnewsagency.com/resources/prayers/adoration-to-the-holy-sacrament/24-reasons-for-spending-a-holy-hour-before-the-blessed-sacrament/
If you would like an upcoming event or news posted online, please email stgabrielconnersvilleweb@gmail.com.
for the linked Parishes of St. Gabriel/St. Bridget
OUR VISION
---
To be a communion of disciples on a journey of growing faith to become

the

brightest beacon of hope in our counties.
Our mission is to enrich, evangelize, and lead . . . and have the time of your life doing it!