Welcome to St. Gabriel Catholic Church
---
Our wish is to enhance worship and ministry throughout the parish.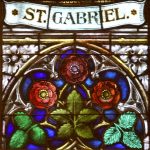 St. Gabriel and St. Bridget Weekly Bulletin
Click on the link above to stay up to date with what is going on in the parish.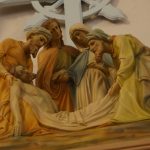 Stations of the Cross

March 3, 10, 17, 24, 31, and April 7
St. Gabriel – 5:30 pm
St. Bridget – 7:00 pm
2017 St. Bridget and St. Gabriel Lenten Calendar
Click the above link to see the schedule for Lent and Holy Week.
Mother Daughter Tea 
St. Anthony Center, Liberty
Saturday, April 22nd
Noon – 2 p.m.
Bring your own tea cup and saucer, wear your Sunday best and a hat to match, and come have a good time!
Please RSVP to Kelly Finch at 765-580-1022  or  kellyfinch@yahoo.com or
Jane Jolliff at 765-969-4388 or  janejolliff@hotmail.com.
Wine and Cheese Adult Night 
for St. Gabriel and St. Bridget

St. Anthony Center, Liberty
Friday, April 21 from 6 – 8 p.m.
Please bring an appetizer and your choice of beverage to drink for the night.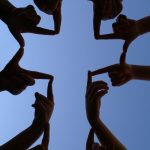 TOWN HALL MEETINGS
Meeting 6 – Thursday, March 23
5:45 p.m. – optional Social at K of C, Connersville
6:30 – 8:30 p.m. – Meeting at K of C
K of C Fish Fry
The Knights of Columbus will host a fish fry each Friday during Lent from 5:00 – 8:00 pm (March 3, 10, 17, 24, 31, and April 7).
Menu: Baked Cod, Fried Alaskan Pollock, Baked Potato, French Fries, Cole Slaw, Applesauce, Dessert, and Drink
Adults: $9.00       Children: $4.00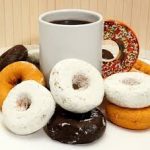 Meet and Greet Sundays
Every 2nd Sunday of the month is a Meet and Greet after 10 a.m. Mass. Please join us in the parish meeting room for donuts, coffee, juice, milk, and the chance to buy Scrip.
If you would like an upcoming event or news posted online, please email stgabrielconnersvilleweb@gmail.com.
for the linked Parishes of St. Gabriel/St. Bridget
OUR VISION
---
To be a communion of disciples on a journey of growing faith to become

the

brightest beacon of hope in our counties.
Our mission is to enrich, evangelize, and lead . . . and have the time of your life doing it!