Welcome to St. Gabriel Catholic Church
---
Our wish is to enhance worship and ministry throughout the parish.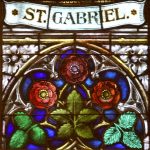 St. Gabriel and St. Bridget Weekly Bulletin
Click on the link above to stay up to date with what is going on in the parish.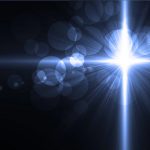 St. Gabriel Conceptual Designs
Click link above to see the 12 minute youtube presentation of how St. Gabriel's Campus could look in the future.
Click on the options below to see visual designs of each design option.
2D Park Option Building Presentation
2D Park Option Site Presentation
2D Infill Option Building Presentation
2D Infill Option Site Presentation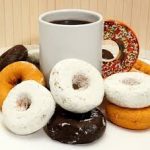 Meet and Greet Sundays
Every 2nd Sunday of the month is a Meet and Greet after 10 a.m. Mass. Please join us in the parish meeting room for donuts, coffee, juice, milk, and the chance to buy Scrip. There will not be a May Meet and Greet.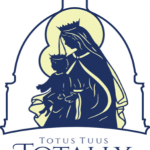 Totus Tuus Registration Form (Click Here)

We are hosting Totus Tuus July 9-13 from 9 a.m.-2:30 p.m. Come join us for a fun, faith-filled day with games, skits, songs, sacraments, class, lunch, & recess.
(Students need to bring their own Sack Lunch.)
Cost: $5 per student
Totus Tuus (a Latin phrase meaning "totally yours") was the motto of Pope St. John Paul II. It signifies our desire to give ourselves entirely to Jesus Christ through the hands of our Blessed Mother Mary.
The mission of Totus Tuus is to inspire in young people a true longing for holiness. Seminarians and college students from the Archdiocese of Cincinnati carry this mission to every young person and participant of Totus Tuus.
If you would like an upcoming event or news posted online, please email stgabrielconnersvilleweb@gmail.com.
for the linked Parishes of St. Gabriel/St. Bridget
OUR VISION
---
To be a communion of disciples on a journey of growing faith to become

the

brightest beacon of hope in our counties.
Our mission is to enrich, evangelize, and lead . . . and have the time of your life doing it!