Welcome to St. Gabriel Catholic Church
---
Our wish is to enhance worship and ministry throughout the parish.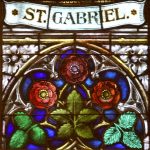 St. Gabriel and St. Bridget Weekly Bulletin
Click on the link above to stay up to date with what is going on in the parish.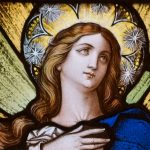 Solemnity of the Assumption
Monday, August 15th

You are invited to come and celebrate this great Feast of our Blessed Mother!
St. Gabriel Mass Times: 8:30 a.m. and 6:00 p.m.
St. Bridget Mass Time: 7:00 p.m.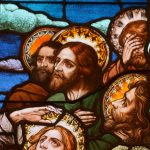 Adult Bible Study
The Bible Study on the Acts of the Apostles is continuing!  All interested adults are welcome.  Even if you haven't participated before you can still come! Join us Wednesday 6:30 p.m. or Thursday at 9:15 a.m. in the Parish Office.
Wednesday Dates: August 31; September 7, 14, 21, 28; October 5,12
Thursday Dates: September 1, 8, 15, 22, 29, October 6, 13
If you would like an upcoming event or news posted online, please email stgabrielconnersvilleweb@gmail.com.
We, the members of Saint Gabriel Catholic community, in our second century of service to the people of Fayette County, seek to proclaim the Gospel of Jesus Christ.
While endeavoring to support our parish family with our gifts, talents, and resources, we also aspire to serve the larger community by reaching out to those in need. By nurturing and empowering our faith community, we will become a vibrant, Spirit-filled parish.